North West Construction
About the 10th anniversary of Northwestern Customs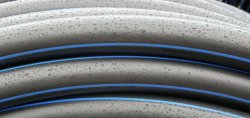 On 16 November 1994, North-West Customs was established, renamed in 1998 in North-West Customs.
Since the first days, important tasks have been assigned to customs officials: capital construction, repair and maintenance of customs infrastructure, logisticsTechnical support Regional customs administrations, vehicle safety, operation and repairs, development and implementation of social, housing and customs health programmes.
Many energy and forces were required to build and improve customs infrastructure. This was particularly the case with the introduction of international roadblocks. Entertainment (with a capacity of 5,500 vehicles per day), Litttcha (500 vehicles), Brusny (2400 vehicles), Svetogorsk (1,300 vehicles), Salla (200 vehicles), Borisoglebsk (300 vehicles), Kunicin Gora (500 vehicles), Shumilkino (5,000 vehicles), Bolkino (5,000 vehicles). In 2004, Bagrationsk (3,000 vehicles) was operational.
Over the past period, office and production buildings for the Arkhangel, Baltic, Murmansk and St. Petersburg Customs offices have been put into operation; the Arkhangel, Murman, Sortaval Customs bases; social facilities for SPS and the Election Customs offices.
The Buildings and Facilities Management Division currently operates over 800 customs infrastructure, 360 kilometres of engineering networks, over 800,000 square metres of roads and access routes in the region.
Houses have been built for customs officials in St. Petersburg, Pecorah, Viartsil settlement.
Related posts: